Classic Styles Of Engagement Rings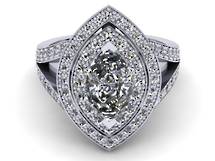 As a symbol of love, an engagement ring holds an essential place in a western marriage. It symbolises the love, commitment, trust, loyal, and unity between a couple. Its shine represents how their love will shine even in the darkest place and moment. Although most people are not aware of it, this symbol is the reason engaged couples do their best in finding the perfect representation of their love. However, with so many engagement rings available in the today's market, it is not a simple task to find a ring you both love because there are such a lot of different styles. And of course, price is another issue you both have to agree upon.
Having said there are many different designs to consider, there are a few classic styles of engagement ring that always remain popular. That is the point of this post. Instead of wasting your time looking for random engagement rings, below is a list and brief description of some classic engagement ring styles that you might want to look at.
Solitaire
This elegant and graceful ring comes with a single diamond which makes it perfect companion of any woman's hand. Most manufacturing jewellers use 18kt gold or platinum for the ring material. However, other manufacturers replace it with white or yellow gold to make the price more affordable. The diamond in a solitaire is usually round in shape.
Different shapes
There are various shapes or cut of diamond that are used in engagement rings. There are eight different cuts which you can find – oval, emerald, marquise, Asscher, radiant, cushion, pear and heart. None of these are as popular as the round cut but if you are looking for something that is a bit different then consider these classic diamond cuts for your engagement ring.
Three-stone ring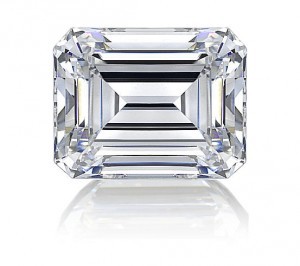 This ring is similar to the solitaire ring generally using the same round cut diamond. However instead of having only one diamond on the top of it, this ring comes with three diamonds. They can be of equal size or often there is a smaller one on each side of the central stone. Each diamond represents the three aspect of time: past, present, and future. Each of them symbolises the life of couple's love: everything they have passed in the past, their life at the present, and bright future they will have. In other words, three-stone ring brings hope of everlasting love.
Split-shank setting
Classic style does not mean that you will have to settle for a boring engagement ring style. Instead, there are some designs such as split-shank setting that gives a more unusual ring design. Unlike a regular ring which has a single band around the finger, the split-shank style has the band for the lower part but the top part splits into two sections. The diamonds are set in the centre of the two splits shanks. With this design, your ring will certainly have a classic, antique feel to it.
Major sparkle
Some women simply want the big sparkle effect. You can achieve this with a diamond that has the brilliant cut as it is known which has a lot of facets which reflect the light. With a larger diamond the sparkle or radiance is even more noticeable.
Another way to get that big sparkling light reflection is to have lots of small diamonds known as pave set alongside the main stones. This gives even more reflective surfaces.
Whatever engagement ring style you settle for, hopefully it will be a reflection of your lifelong love for each other and will bring joy and happiness to your family.
If you live in Auckland, you can call this jeweller, Orsini Jewellers. They are one of the best jewellers in Auckland and have a fantastic range of diamond rings both modern and classic styles. Click through to their website and have a look at a few of the designs they offer.
Here's their website again http://www.orsini.co.nz/.